NASH- North American Stream Hydrographers
After votes by the NASH membership, the CWRA National Board, and CWRA membership at the 2022 CWRA National AGM, NASH is now an official affiliate of CWRA. More information on how to join NASH will be available later this year.
For more information on NASH and details regarding upcoming webinars and workshops, head on over to the NASH website using the button below!
The minutes of the 2022 NASH AGM, held on June 7, are now available!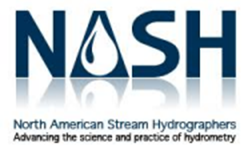 NASH Mission & Objectives
Mission:
"to better the understanding of the collection, compilation, and use of hydrometric data, along with providing assurance that data production and analysis have been undertaken with appropriate methods with due care to needs of clients and users of hydrometric data."
Objectives:
To provide forums for the transfer of knowledge and techniques for all aspects of hydrometric data collection, processing, analysis, and presentation throughout North America.

To encourage the investigation, evaluation, and implementation of new techniques and methodologies for hydrometric data.

To contribute to the knowledge and establishment of standard methodologies for hydrometric data collection, analysis, and dissemination that will allow for ease of data exchange and usage, ease of access to reference material, a shared understanding of the data uncertainty, and confidence in the results.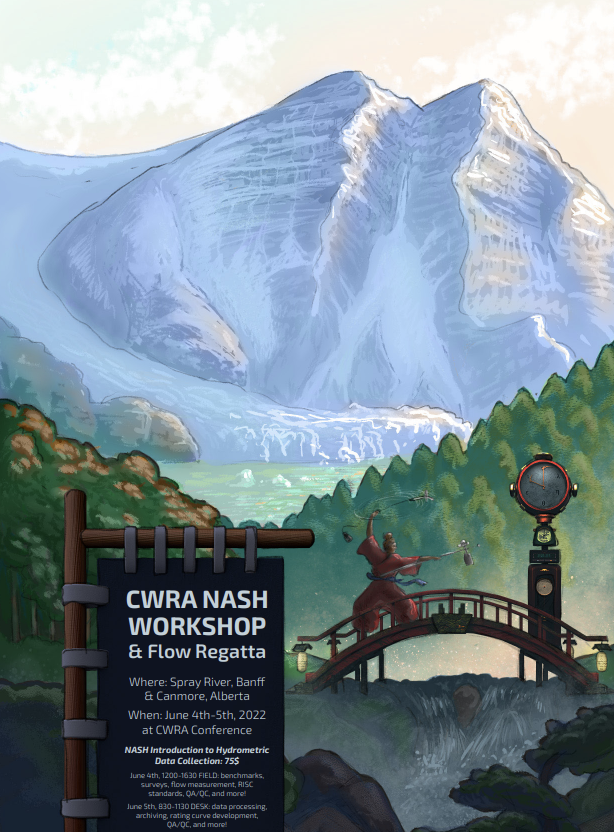 Workshop & Flow Regatta Syllabus