About
The Ontario Branch of CWRA began operating informally in the early 1970s, conducting conferences and workshops and in 1991 the Ontario Branch was officially incorporated. The aims of the Ontario Branch mirror those of the Canadian Water Resources Association as a whole, while the Branch may focus on regional or local issues. The Ontario Branch membership consists of nearly 200 individuals, partnerships, and other legal entities.
Operations of the Branch are managed by a board composed of not less than ten directors, who are elected at the annual meeting by the members. All provincial directors are CWRA members. Each director is elected to hold office for a period of one year. The directors are responsible for the election/appointment of officers and committees.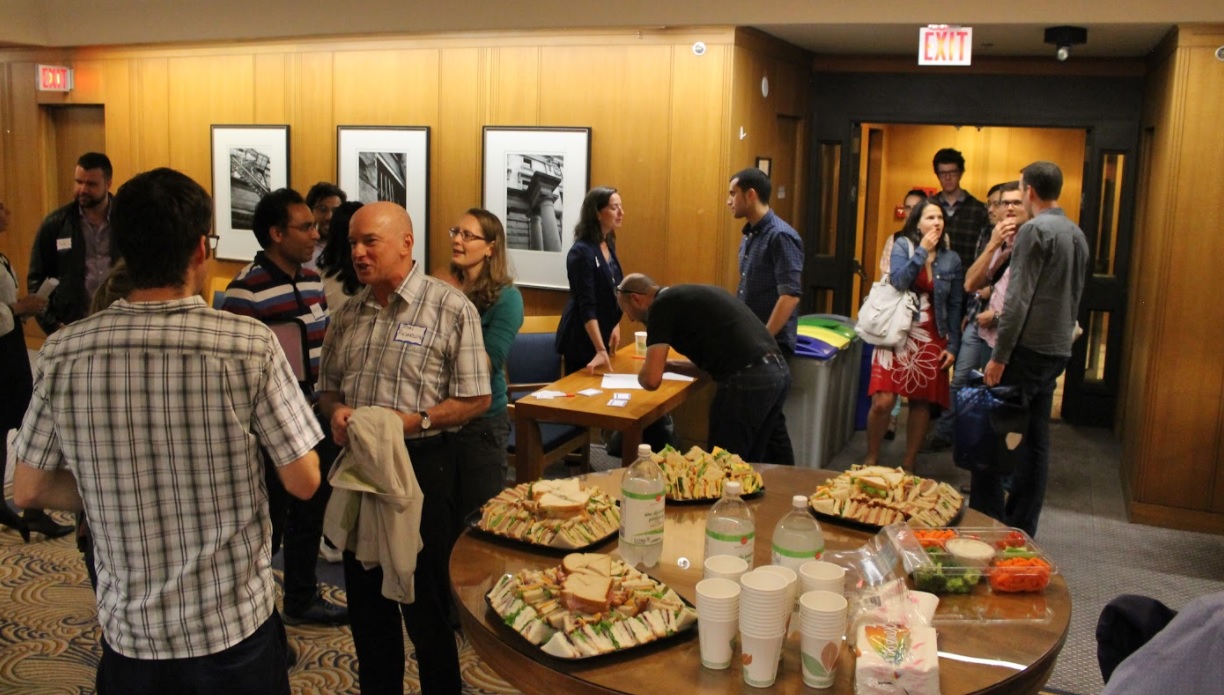 Ontario Branch Mentorship Program 2018 – 2019
Program Goals:
The CWRA Ontario Branch Mentorship Program is intended to provide value to newer members of the CWRA, increase professional engagement in water management activities and in CWRA activities, and build long term connections among members of CWRA.
Click the link below to learn more about the program, schedule and to apply.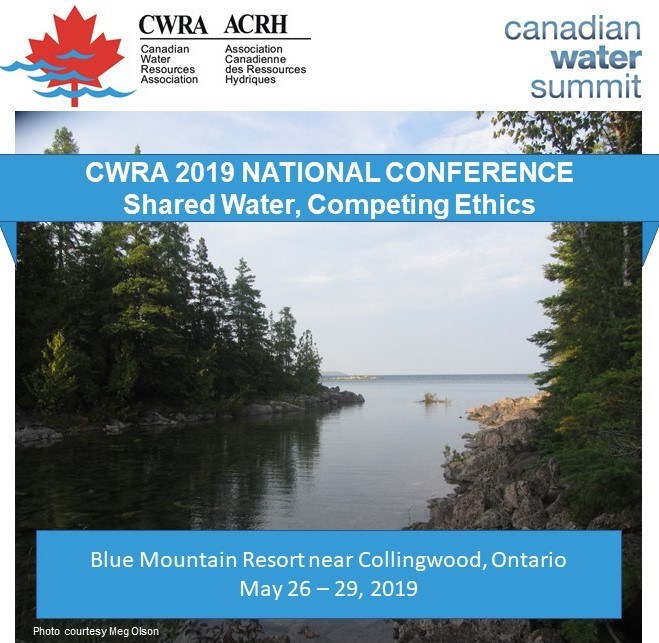 Water Week at Blue
Canadian Water Summit and Canadian Water Resources Association (CWRA) are excited to announce Water Week at Blue, a collaboration of two of the nation's premier water events with leading expert keynote speakers, conference sessions, technical workshops, industry awards, and many networking opportunities.
At the beginning of the week, CWRA will host its 72nd National Conference and AGM with the theme "Shared Water, Competing Ethics: Collaboration in Water Management" followed by the 10th annual Canadian Water Summit which will explore "Progress, Prosperity, and Partnerships: Driving Innovation in the Blue Economy".
FLOOD MODELLING, MAPPING & MANAGEMENT: THE CORNERSTONES OF FLOOD SAFETY AND MANAGEMENT IN ONTARIO
Newsletter Sign Up
Sign Up For Our Ontario Branch Newsletter!
The Ontario Branch of CWRA offers a variety of opportunities for people to become engaged and involved in water resource management in Ontario. If you are curious about CWRA, subscribe to our newsletter and attend one of our numerous events to meet other CWRA members. If you want more involvement there may be opportunities to become a Director or volunteer at future events. For more information please contact one of the Executive Committee members.
Subscribe to our newsletter
To stay up to date with the latest events, please subscribe (below) to our monthly electronic newsletter.
Membership to the CWRA is not required, but to receive the full benefit of CWRA offerings – including event discounts – we encourage everyone to join up.
Federal Floodplain Mapping Guidelines Workshop, Toronto, 2017
2017 Climate Extremes – National Collaboration on Floods and Droughts
2015 Symposium: Ontario Floodplain Mapping
Toronto SYP Chapter
The primary goal of the Toronto SYP Chapter is to provide a space for students and young professionals involved in water resources to pursue their interests, network, and interact with professionals informally as well as through the CWRA Mentorship Program.