Current Job Opportunities
Check back later to see more job opportunities!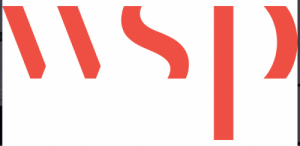 Job Information
Job Title: Intermediate to Senior Water Resources Engineer or Specialist
Location: Toronto, ON
The Opportunity:
The Water Resources Group (Earth & Environment Division in Ontario) is actively pursuing top-notch Water Resource Engineers and Scientists with 5 to 10 years of Environmental Consulting Experience. We are looking to further develop and grow our already well-rounded and diverse water business in Southern Ontario, with a plan for you to support a wide range of challenging and rewarding projects across multiple clients. 
What you'll bring to WSP:
We are looking for professionals with demonstrated talents in leadership, communications (including technical writing and oral presentation skills), and strategic, solution-focused planning and project execution. These assets, coupled with a solid background in the hydrotechnical disciplines with associated credentials (P.Eng. or P.Geo.), are a must. This is a great opportunity for you to join a phenomenal team of water practitioners. WSP is a global leader in environmental consulting, made stronger with the recent acquisition of Golder. A position with our Water Resources Group in the Earth & Environment Division in Ontario will offer competitive pay, substantial opportunities for technical development and career growth, a flexible work schedule, and a committed senior support and mentorship network.
To apply for this job and see the full listing details, please visit: https://phe.tbe.taleo.net/phe02/ats/careers/v2/viewRequisition?org=WSP&cws=59&rid=19742
CWRA Website Job Posting Policy
Employment ads will be prepared and posted for one week at a price of $200.
Job Postings displayed on the CWRA home page will consist of the job title, 50-75 word brief description with a link to the detailed job description and application process.
Continuing the ad for more than one week will be possible at a cost of $100 per week.
CWRA members will be given a 10% discount on the Advertisement.
Job Postings are included in our bi-weekly email to members and other subscribers.
An email blast to CWRA members is not performed.
We will require 1 business day advance notice for a posting to be completed.
If you are interested please submit the posting material to CWRA and confirm your billing address and include:
a copy of the advertisement and links to further information, or at minimum a title of position, location of office, type of position (full/part) or contract dates, application deadline, and a short description, in English and/or French,
date posting should begin, and
date posting is to be removed.
Please send us a logo if you would like one included.