February 21, 2023 – MB Branch Workshop: Manitoba Flood of 2022: Stories, lessons learned, and pathways to a more resilient future
The Manitoba Branch of the CWRA in partnership with the Price Faculty of Engineering invites you to join us for an exciting one-day in-person workshop on the recent flooding that swept through Manitoba and northwestern Ontario in 2022.
Expect an interactive program with a mix of technical presentations, stories from those who battled the flood, and a lively dialogue focused on how we can become more resilient to future flood events. Additional information on the program, registration, and sponsorship opportunities is coming soon – so stay tuned!
Date: February 21, 2023
Location: Caboto Centre, Winnipeg, Manitoba
Registration
Coming soon! Please check back regularly for updates.
Location
The workshop will take place in-person at the Caboto Centre in Winnipeg, Manitoba. We will not be offering a virtual attendance option at this time.
 CWRA Manitoba would like acknowledge that Winnipeg is located on Treaty One lands, the traditional territories of the Anishinaabe, Cree, Oji-Cree, Dakota, and Dene peoples, and the homeland of the Métis Nation and that Winnipeg's water is sourced from Shoal Lake 40 First Nation, which is located on Treaty Three lands.
The Caboto Centre has ample free parking and is located at 1055 Wilkes Ave, in Winnipeg, Manitoba.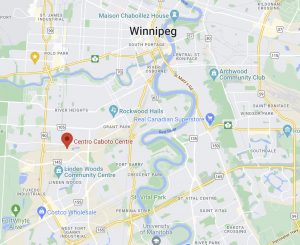 Sponsorship
We have a variety of sponsorship opportunities available that are outlined further below and in our Sponsorship Letter.
Please note that special sponsor opportunities (lunch, reception, breaks) and exhibitor space is limited and allocated on a first-come, first-served basis.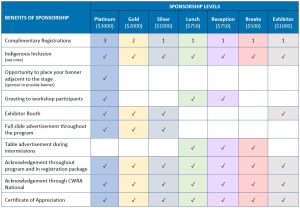 Note: A portion of all sponsorship proceeds will be used for Indigenous and student inclusion activities and themes throughout the event. This recognizes the significant barriers Indigenous Peoples have in attending such workshops, as well as the value gained in having all voices at the table for water resource discussions. Funds will support the participation and attendance of Indigenous Peoples and students, including funding to support  Indigenous speakers and other aspects of inclusion throughout the workshop.
Please contact Milan Bijeljanin at at mb@cwra.org if you are interested in sponsoring this event.
We'd like to kindly thank our current sponsors for their support:
PLATINUM SPONSOR AND EVENT PARTNER: Price Faculty of Engineering

SILVER SPONSORS: Government of Manitoba &  Manitoba Habitat Heritage Corporation

LUNCH SPONSOR: AECOM

Program
Our preliminary program is available below. Please check back regularly for updates!
We have a few spots to fill for the Lightning Talks portion of the program. If you or your community were impacted by the 2022 flooding and would like to submit short video sharing lessons learned and steps you are taking to build resilience, please contact Carly Delavau at mb@cwra.org.