Project WET Canada
Professional Development Workshops
for Educators
Project WET Guide 2.0 is the 592 page foundational Educators' Guide,
provides 65 multi-level and field tested lesson plans that support the curricula.
There is a wide range of supporting on-line resources,
available free to download on the Project WET Canada webpages.
Projet WET, Module 1 is the French language Educators' Guide
containing 21 complete lesson plans drawn from the
foundational Project WET Guide, for Maternelle to Grade 8.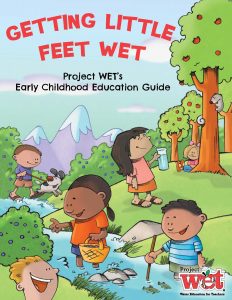 Getting Little Feet Wet is the Early Childhood Education Educators' Guide for teachers of 3-8 year-olds.
It contains 11 complete lesson plans that supplement the 16 activities in Project WET 2.0 for Pre-K – Grade 2.
The activities are developmentally appropriate for younger learners and have suggestions for ages 3-5 and also for ages 6-8.
Climate, Water and Resilience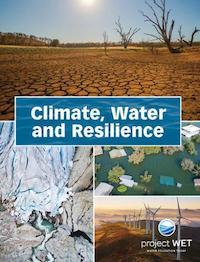 Climate, Water and Resilience helps educators teach middle and high
school students about climate and climate change using interactive,
objective, science-based activities that students will enjoy.
Workshops are now available!
For more information or to find out about a Certification Workshop in your area
refer to the map of Canada on our homepage.
Hover over your province or territory to find your regional coordinator's information.