Equity, Diversity, and Inclusivity: Our Commitment to You
At the CWRA, we recognize and value the range of individuals that are not only within our organization but within the water community at large. As such, we have recently made our EDI statement available on our website under the Policies page and by clicking the button below.
Our commitment to creating a safe and inclusive environment for water professionals of all types will allow our organization to flow into a future where everyone is treated with respect, regardless of our differences.
In order to further the inclusive environment we currently have, we have begun by implementing small, meaningful changes within our organization.
We will continue to identify opportunities for meaningful change in our organization and programs, in line with our Strategic Direction. We welcome your suggestions, comments, and questions.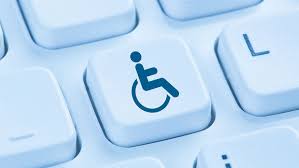 In order to improve our accessibility options, we have begun to provide closed captions on our social media posts for the visually impaired, and are looking into better options for webinar transcripts/subtitles so that they are more readily accessible for the hearing impaired. In addition, we are also in the process of translating more of our web pages into French so that they align with the bilingual voices of Canada.
We welcome suggestions about other tools that will help us achieve our accessibility goals. We can be contacted using the general inquiries email found on the Contact Us page.

In recognition of June being Pride month, and whilst being cognizant of rainbow washing, we are hoping to better feature 2SLGBTQIA+ voices and inclusive spaces within the CWRA. We've added a progressive rainbow flag to our logo to indicate that we stand with the 2SLGBTQIA+ community, and with members of our community who identify as 2SLGBTQIA+. Going forward, we will ask members highlighted in our "Meet our Members" newsletter feature if they will provide their pronouns to include alongside their photographs and answers. We will continue to feature a diverse set of our members through this feature, which is archived on our website.
As with accessibility, we welcome any suggestions on how we can continue to embrace our 2SLGBTQIA+ colleagues and create a welcoming space for everyone.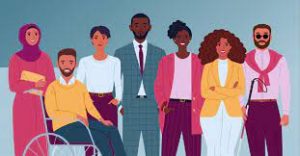 We are proud to be a partner in the 50-30 challenge put forth by the Government of Canada.
The 50 – 30 Challenge sets two goals for organizations:
50% women and/or non-binary people on Canadian board(s) and/or senior management
30% representation on Canadian board(s) and senior management of other equity-deserving groups: racialized, black, and/or people of colour ("Visible Minorities"), people with disabilities (including invisible and episodic disabilities), 2SLGBTQ+ and/or gender and sexually diverse individuals, and aboriginal and/or indigenous peoples
For more information, please visit the 50-30 Challenge webpage. We have embraced this challenge as we believe it is important that all voices are heard and we will continue to strive for equal representation in the CWRA.