The Latest News From CWRA
The Sponsor and Exhibitor Prospectus for CWRA 2023 is now available. We are looking forward to welcoming new sponsors and exhibitors to CWRA 2023, as well as welcoming back returning exhibitors and sponsors. You can read more about benefit levels and download the full prospectus at our website here.
The #CWRA2023 Call for Special Sessions Deadline has been EXTENDED! You now have until NEXT FRIDAY, December 2nd, to submit your proposal(s)! To learn more head on over to the conference website.
Student Membership will be free beginning in January 2023
At the June 2022 Board meeting, the CWRA National Board voted to remove the membership fee for student members of CWRA. Starting in January 2023, students will be able to sign up for or renew a student membership in CWRA for no cost. Keep an eye on our website for more information.

Registration for this workshop has reached capacity, but if you'd like to be placed on a waitlist, please email nash@cwra.org.
We have a lead article on Floodplain Delineation and Mapping in Quebec, articles from CSHS and our new affiliate NASH, photos from #CWRA2022, and an article about the Virtual Water Gallery Event held in Canmore- with work from some of the artists attending the conference! Read the new edition online here.

The 75th Anniversary Issue of Water News has now been posted online now – head on over to the Water News tab to take a look. From a celebration of 75 years to the photo contest winners, this issue of Water News has it all! It can even be downloaded as a PDF!
Our judges are enjoying their work as they go through all the photos.  Winning photos will be featured in the 75th-anniversary issue of Water News as well as at the #CWRA2022 National Conference in Canmore, AB! You can see them all here. CWRA Members will have a chance to vote on their favorites next month.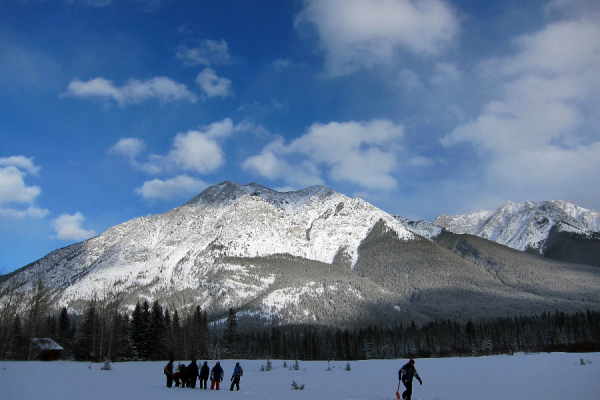 Professional Development Events
CWRA is the oldest and largest member-based water resources management association in Canada today. One of CWRA's main goals is to serve its members by delivering programs, publications, educational opportunities and services, such as conferences, courses, events, scholarships and partnerships.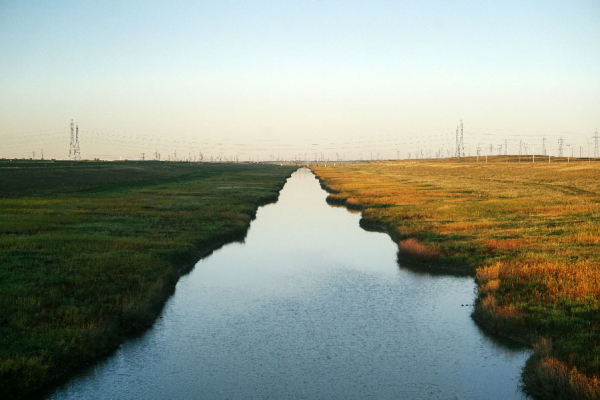 Expertise and Services
CWRA's members provide expertise and professional knowledge services in a variety of ways from reviewing and editing water resources management documents to serving on technical advisory committees. The majority of this work is on national, multi-sectoral water related issues.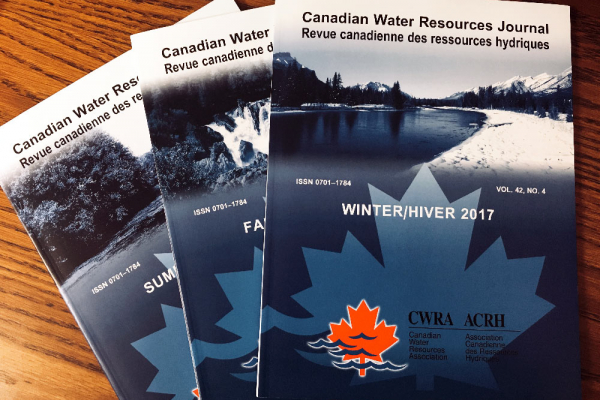 Resources and Publications
CWRA produces many different publications and resources, some of which are exclusive to members. These include Project WET Canada programming and instructional resources, our member magazine WaterNews, and the Canadian Water Resources Journal.
CWRA members have a wide range of backgrounds – water engineers, hydrologists, geographers, biologists, climate scientists, planners, modellers, academics, industry representatives, and policy makers. Why did they all join? Because members:
Receive discounts to conferences, workshops, webinars, and technical courses;
Value professional networking opportunities to share ideas with academics, practitioners, and government;
Gain insight into water and climate-related issues through our publications and webinars;
Have access to our Water News magazine and quarterly Canadian Water Resources Journal;
Learn what's happening across jurisdictions and with other water-related disciplines in Canada;
Build relationships, form partnerships, and create collaborations;
Enjoy the opportunity to volunteer in Canada's vibrant water community; and
NEW! Members only online office hours on the first Friday of the month, 1-2PM ET. Sign in as a member for access.
You can join as an individual student, young professional, regular, or retired member of CWRA and our affiliates, CANCID and CSHS, or as a corporate member at three levels of benefits!