Current Job Opportunities

Environmental Technologist

Northwest Hydraulic Consultants
Location: North Vancouver, BC
Application deadline: Open until filled
We are currently seeking hydroclimate technologist candidates with strong skills in year-round field work, hydrometrics, surveying and data processing to participate in our river engineering, hydrology and geomorphology projects. The position will be based in NHC's North Vancouver office, but project work will be throughout BC and Western Canada.
For further details on the position and directions to apply, please go to our careers site  https://nhcweb.com/about-us/careers/.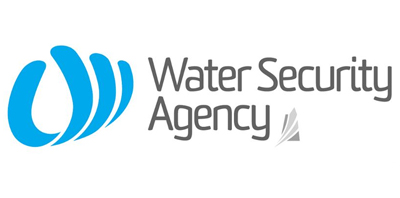 Vice President, Agriculture and Economic Development
Water Security Agency
Location: Moose Jaw or Regina, Saskatchewan
Application Deadline: April 5, 2022

As a Vice President you will provide leadership and direction for the strategic and operational delivery of agriculture services, irrigation development and economic development for Water Security Agency (WSA). The incumbent ensures compliance with established strategic direction, policy and legislative requirements.
This position plays a key role on the leadership team of WSA and is concurrently part of the broader senior management of WSA and in the development and operationalization of WSA's strategic plan and budget, influences long term planning, policy development, strategic communications, external relations, and budget and resource allocations. You will work among a diverse and passionate team of professionals and contribute to projects that will have an impact province-wide.
As the successful candidate, you will possess relevant undergraduate degree in Agriculture, Business, Engineering, Environmental Science, Natural Resources Management, Regional Planning, or similar discipline; and 10 years of progressively more responsible experience relevant to agriculture.
Please visit the WSASK website for more information on how to apply.

Job Information
Job Title: Water Projects Management Engineer
Ministry: Environment & Parks
Location: Edmonton
Position: Full Time
Closing Date: May 16, 2022
Description
Alberta Environment and Parks manages, operates and maintains a large portfolio of water management infrastructure, valued at over $10 Billion, located throughout Alberta that includes major dams, headworks canals, river diversions, flood protection dykes, pump houses and water pipelines.  This infrastructure is critical to providing water security, flood and drought protection to Albertans as well as recreational opportunities and support for riparian environments. Reporting to the Manager, Water Projects Management, this position works with a team of professionals that provides geotechnical / hydrotechnical, and other engineering support required to manage, operate and rehabilitate Alberta's water infrastructure. This Water Projects Management Engineering duties include providing, engineering support, inspections, design review, project management, troubleshooting, operational analyses and advice as required, for the planning, design, rehabilitation and operation of provincial infrastructure. In this role, you will work primarily in an office setting in Edmonton; however, some travel will be required to conduct site visits, and inspections and to attend meetings throughout the province. You will have regular and ongoing contact with Environment and Parks regional operations staff, departmental specialists, representatives from other ministries and agencies, and government officials.
To apply for this job and see the full listing details, please visit: https://jobpostings.alberta.ca/job/Edmonton-Water-Projects-Management-Engineer/558998317/

Job Information
Job Title: Environmental Project Officer – Environmental Services (North)
Location: Saskatoon, SK
Closing Date: 5:00 pm on May 13, 2022
Description
Reporting to the Manager, Environmental Services North, an employee in this job provides technical advice and expertise to stakeholders specific to the operation, maintenance and monitoring of water and wastewater treatment facilities with a primary focus on ensuring safe drinking water supplies for Saskatchewan residents.  This employee undertakes facility inspections and conducts water quality tests, providing guidance and expertise to plant operators to ensure compliant operations and to help diagnose problems and find solutions, including issuing advisories as required. In addition, this employee reviews applications, determines operational, monitoring and reporting requirements and issues permits to operate.  This employee responds to and provides advice in the event of water and/or wastewater works related upsets, emergencies or disease outbreaks and conducts formal investigations where contraventions of legislation or regulations are discovered.  This employee contributes to the development of drinking water and wastewater-related external policies and internal and external operational protocols. This is a fast-paced, high-pressure, complex, highly dynamic position with a high-stress factor where the incumbent is challenged to balance a number of conflicting factors in achieving compliance such as financial status, the capacity of owners, changing operators or managers, and other highly relevant factors.  The importance of ensuring waterworks owners and operators have safe drinking water increases the stress and complexity given the potential public health consequences of a waterborne disease outbreak.
To apply for this job and see the full listing details, please visit: https://www.wsask.ca/careers/environmental-project-officer/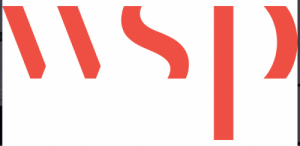 Job Information
Job Title: Intermediate to Senior Water Resources Engineer or Specialist
Location: Toronto, ON
The Opportunity:
The Water Resources Group (Earth & Environment Division in Ontario) is actively pursuing top-notch Water Resource Engineers and Scientists with 5 to 10 years of Environmental Consulting Experience. We are looking to further develop and grow our already well-rounded and diverse water business in Southern Ontario, with a plan for you to support a wide range of challenging and rewarding projects across multiple clients. 
What you'll bring to WSP:
We are looking for professionals with demonstrated talents in leadership, communications (including technical writing and oral presentation skills), and strategic, solution-focused planning and project execution. These assets, coupled with a solid background in the hydrotechnical disciplines with associated credentials (P.Eng. or P.Geo.), are a must. This is a great opportunity for you to join a phenomenal team of water practitioners. WSP is a global leader in environmental consulting, made stronger with the recent acquisition of Golder. A position with our Water Resources Group in the Earth & Environment Division in Ontario will offer competitive pay, substantial opportunities for technical development and career growth, a flexible work schedule, and a committed senior support and mentorship network.
To apply for this job and see the full listing details, please visit: https://phe.tbe.taleo.net/phe02/ats/careers/v2/viewRequisition?org=WSP&cws=59&rid=19742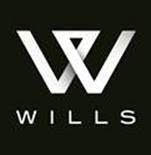 Job Information:
Position: Senior Engineer/Project Engineer – Dams and Water Control Structures
Location: Peterborough, Ontario
Type: Full-time, permanent 
Application deadline: June 20, 2022
Description:
D.M. Wills Associates Limited is in search of a Senior Project Engineer/Project Engineer to join our Dams and Water Control Structures Group. The ideal candidate will have a background in structural, water resources or geotechnical engineering, and have experience providing project management and engineering services in support of a range of dam and water control structure projects.
To apply for this job and see the full listing details, please visit: https://www.dmwills.com/contact-us/#cu-careers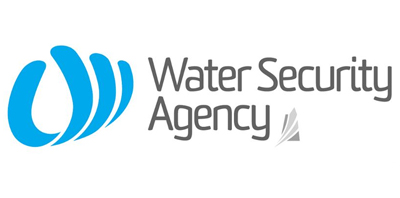 Water Security Agency
Location: Moose Jaw, Saskatchewan
Application Deadline: July 3, 2022

The Water Security Agency (WSA) is looking for an enthusiastic individual to join our Human Resources team.  Reporting to the Vice-President, Corporate Services, an employee in this job will direct and oversee the Human Resources Unit and will be accountable for the delivery of WSA's strategic workforce plan, labour relations, total rewards, occupational health and safety and administrative programs.
As the HR Director, you will provide expert professional human resources guidance, support and leadership in the development, implementation and ongoing monitoring of the human resources strategy and programs and services.  You will also develop, oversee, track, and control the branch's budget; establish and monitor employee assignment priorities to ensure the effective, efficient, and timely delivery of collaborative services; manage all aspects of employee life cycle supervision.
The employee will also provide direction, guidance and support to corporate labour relations responsibilities; support the manager in counselling all levels of management regarding the interpretation and application of the requirements of the Collective Agreement.
Please visit the WSASK website for more information on the job and on how to apply.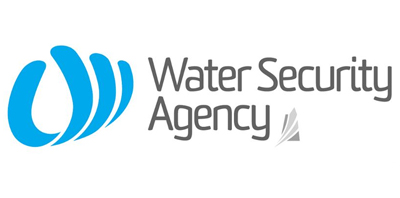 Water Security Agency
Location: Moose Jaw, Saskatchewan
Application Deadline: July 3, 2022

The Water Security Agency (WSA) is looking for an enthusiastic individual to join our Communications and Client Services team.  Reporting to the Executive Director, Communications & Client Service, this position is responsible for the overall management and direction of WSA Client Services to enhance service excellence across WSA branches and to our clients.
As the Director, Client Services you will lead and direct the Client Services Branch ensuring program delivery, procedures, and service standards continually improve client experience and is aligned with program goals and external agreements and collaboratively set client service standards for WSA.
The employee will also develop and maintain effective relationships internally and externally as well as analyze, track and understand the needs of WSA clients and lead the development of strategic policy, programs and services to address the needs.
Please visit the WSASK website for more information on the job and on how to apply.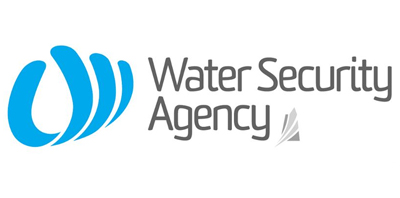 Executive Director, Compliance Promotion
Water Security Agency
Location: Moose Jaw, Regina, or Saskatoon, Saskatchewan
Application Deadline: July 3, 2022

The Water Security Agency (WSA) is looking for Senior Leader to join the team as an Executive Director, Compliance Promotion. Reporting to the Vice President, Science and Licensing, an employee in this position is accountable for the development and implementation of Compliance Strategy to ensure compliance with various water management programs including drinking water, wastewater, water rights, aquatic habitat protection, aquatic nuisance control, reservoir development areas, liquid domestic waste disposal, operator certification programs.
These activities, in accordance with Water Security Agency's (WSA) Strategic Plan, are fundamental to the achievement of critical and high-level priorities for WSA. The employee will also oversee agreements and/or MOUs with other ministries/agencies and the Canada-Saskatchewan Administrative Agreement on the Administration of the federal Wastewater Systems Effluent Regulations.
Please visit the WSASK website for more information on the job and on how to apply.
CWRA Website Job Posting Policy
Employment ads will be prepared and posted for one week at a price of $200.
Job Postings displayed on the CWRA home page will consist of the job title, 50-75 word brief description with a link to the detailed job description and application process.
Continuing the ad for more than one week will be possible at a cost of $100 per week.
CWRA members will be given a 10% discount on the Advertisement.
Job Postings are included in our bi-weekly email to members and other subscribers.
An email blast to CWRA members is not performed.
We will require 1 business day advance notice for a posting to be completed.
If you are interested please submit the posting material to CWRA and confirm your billing address and include:
a copy of the advertisement and links to further information, or at minimum a title of position, location of office, type of position (full/part) or contract dates, application deadline, and a short description, in English and/or French,
date posting should begin, and
date posting is to be removed.
Please send us a logo if you would like one included.